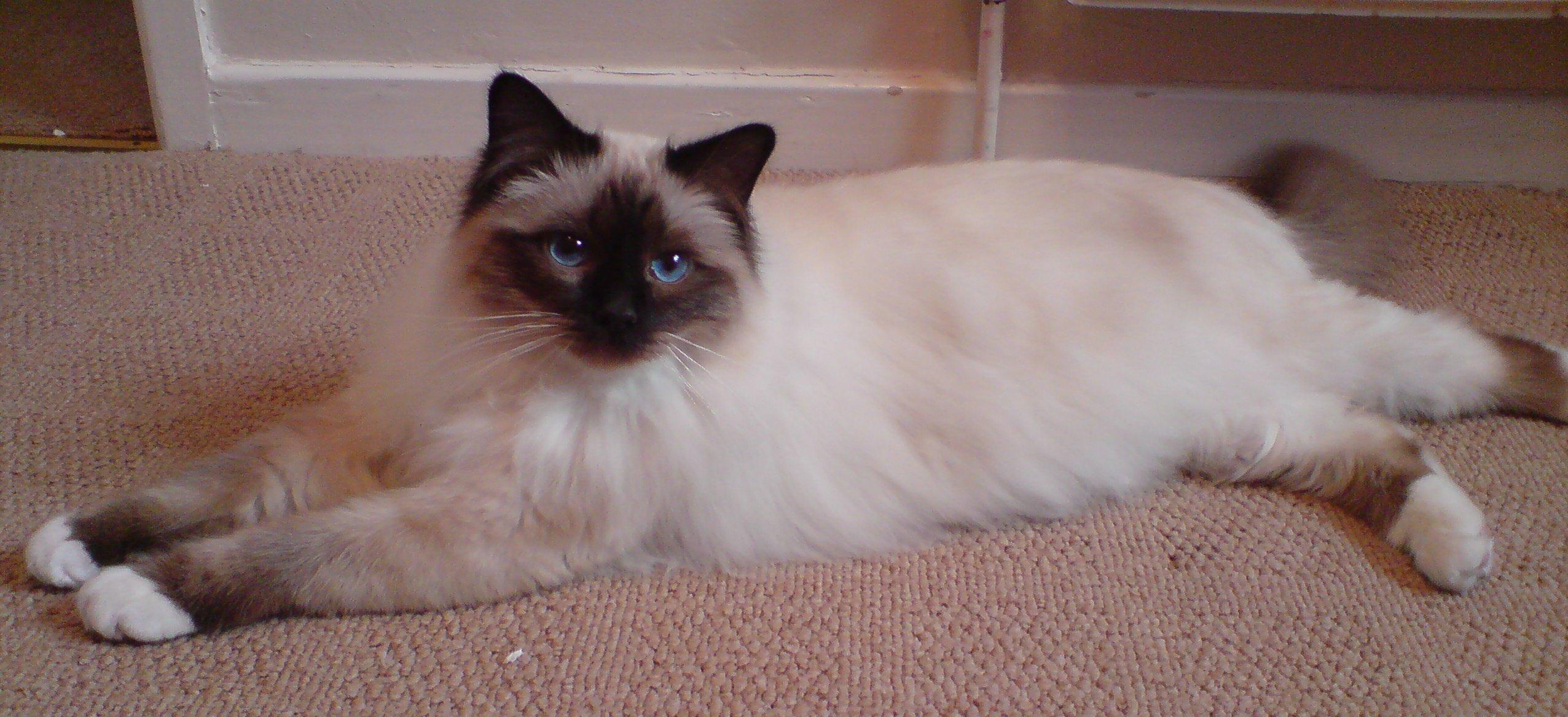 Lavalna Sunbeam (Archie)
This is my Seal Point Birman male neuter. I kept him from last years Birman litter. DOB May 07. I show him as a show neuter. His Dad is Champion Mlyward Cheeky Cheeko. His Mum is my blue girl, Pazajem Liberty.
Pazajem Liberty (Sky)
This is my Blue Point breeding girl. DOB April 05. I don't show her as her mittens arn't good enough. But as you can see from Arcie, she produces the most beautiful kittens. Thanks to Patricia Morrissey for this cracking girl.